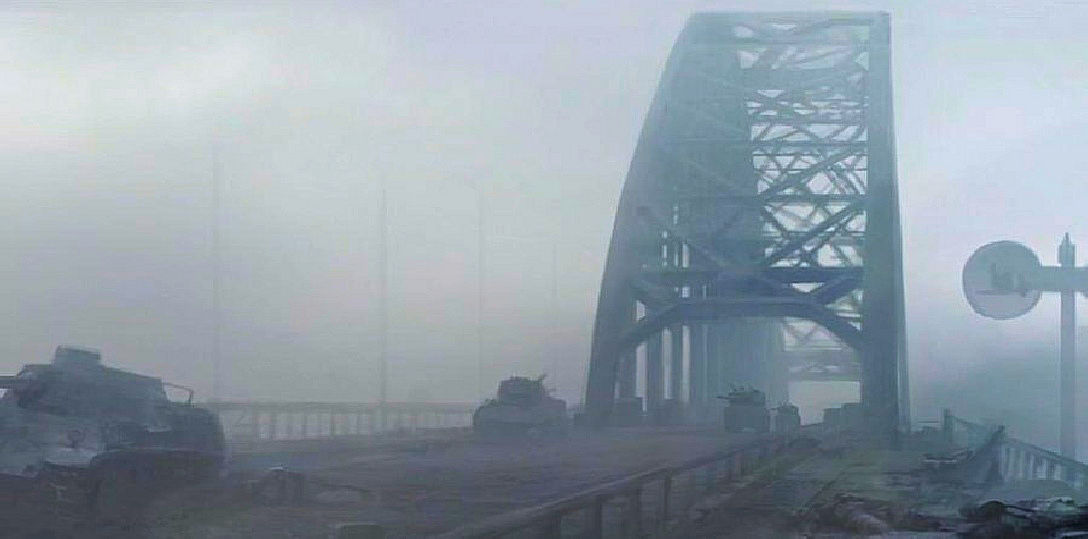 Objective Arnhem Bridge
17-09-1944  t/m  26-09-1944
SIR ALLAN ADAIR
6th Baronet Adair of Flixton Hall
Volledige naam:

Sir Allan Henry Shafto Adair, 6th Baronet Adair of Flixton Hall

Geboren:

3-11-1897 London

Overleden:

4-08-1988 Raveningham, Norfolk (90)

Begraven:

Hatfield Road Cemetry, St Albans, Hertfordshire




Ouders:

Enig kind Sir Robert Shafto Adair 5th Baronet Adair of Flixton Hall en Mary Bosanquet
Grafsteen Sir Allan Adair
Promoties:
Second Lieutenant 5th Battalion, Grenadier Guards
Captain titulair
Lieutenant
Captain
Major
Lieutenant-Colonel titulair
Lieutenant-Colonel
Colonel titulair
Brigadier titulair
Major-General titulair
Colonel
Major-General
2-05-1916
22-09-1918
29-06-1918
29-09-1923
22-05-1932
08-05-1940
19-09-1940
17-04-1940
17-10-1940
21-09-1942
30-06-1943
25-07-1946
Carrière:
in 5th Battalion, Grenadier Guards
Straatnaam en Badge Grenadier Guards
2nd Company, 3rd Battalion Grenadier, Guards (Frankrijk / België)
gewond
CO 2nd Company, 3rd Battalion, Grenadier Guards
3rd Battalion, Grenadier Guards te London
Beroepsmilitair bij Grenadier Guards
10-1922
2nd Battalion, Grenadier Guards te London
Staff Captain, HQ London District
Met Grenadier Guards dienst te UK, Midden Oosten en weer UK
Second-in-Command, 3rd Battalion, Grenadier Guards
Chief Instructor, 161st Officer Cadet Training Unit te Camberley
CO 3rd Battalion, Grenadier Guards
Adair verdedigd perimeter Duinkerken en hoort bij laatste Britse troepen
die geëvacueerd worden.
Commander 30th Independent Infantry Brigade (Guards)
Commander 6th Guards Armoured Brigade


30-12-1916
07-06-1917
28-12-1917
12-11-1918
29-06-1920
10-1922
10-1923
01-02-1926
1930
1939
12-04-1940
08-05-1940
31-05-1940

17-10-1940
15-09-1941
GOC Guards Armoured Division
Guards Armoured
Division badge
Adair en Guards Armoured Division spelen hoofdrol in de race van
Joe's Bridge naar Arnhem Bridge.
GOC Guards Division
GOC 13th Infantry Division (Griekenland)
Army Reserve of Officers
Lieutenant HM Bodyguard of the Yeoman of the Guard
12-06-1945
12-1945
11-03-1947
30-06-1950 / 14-11-1967
Adair, Monty, Horrocks, Roberts bij
Joe's Bridge 15-09-1944
met pensioen
Honorary Colonel Grenadier Guards
03-11-1957
1961 – 1974
Aide-de-camp's:
Decoraties:
Military Cross
War Medal
Victory Medal
Military Cross
Distinguised Service Order
Companion of the Order of the Bath
Commander Order of Leopold with Palm (België)
Croix de Guerre with Palm (Frankrijk)
Commander Royal Victorian Order
Knight Commander Royal Victorian Order
Grand Cross Royal Victorian Order
4 x Mentioned in Dispatches
02-12-1918
1918
1918
02-04-1919
27-08-1940
29-03-1945
1945
08-11-1945
13-06-1957
01-01-1967
19-12-1974
----
Diversen:
Sinds 1838 is de Adair familie adellijk
Het familiewapen
Baronet Adair of Flixton Hall
Getrouwd met Enid Ward, 3 kinderen
Deputy Grand Master, United Grand Lodge of Freemasons
Deputy Lieutenant, County Antrim
De Adair familie zijn onderdeel van de Schotse Clan Maxwell en mogen hun
tartan dragen
Als hij overlijdt sterft ook zijn adellijke titel uit omdat hij geen zoons heeft.
Zijn enige zoon overleed in 1943.
Adair (links) als Deputy Grand Master of Freemasons
28-04-1919
1947 – 1952
1969 – 1976


1988
Bron: Wikipedia + internet
2014 - heden  - copyright © all rights reserved.