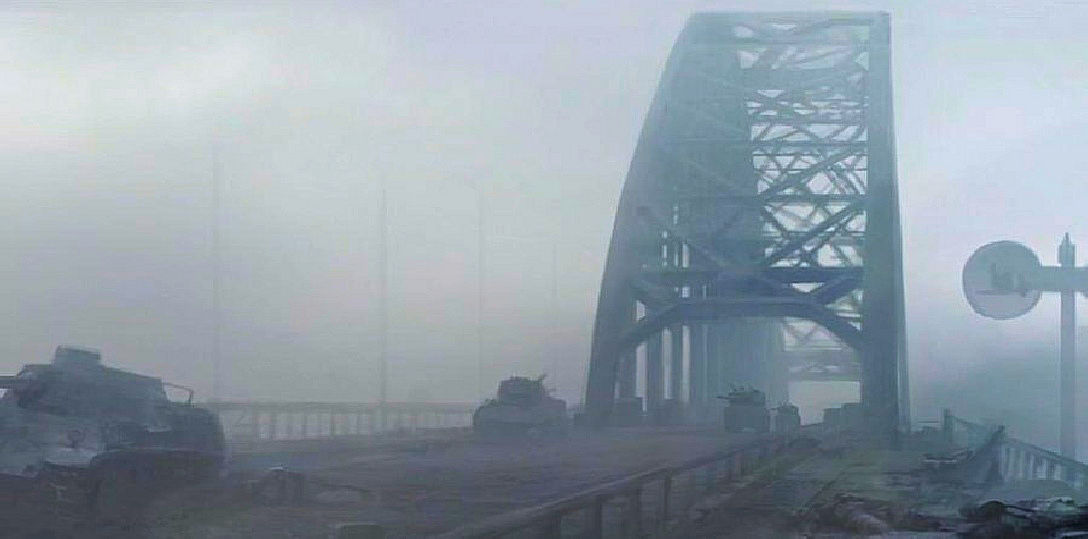 Objective Arnhem Bridge
17-09-1944  t/m  26-09-1944
SIR NEIL RITCHIE
Volledige naam:

Sir Neil Methuen Ritchie GBE, KCB, DSO, MC, KStJ

Geboren:

29-07-1897 Brits Guiana

Overleden:

11-12-1983 Toronto, Canada (86)

Ouders:

Zoon van Dugald M. Ritchie (1861-1925) en Anna Catherine Leggatt (1860-1946) .
Promoties:
Second Lieutenant
Lieutenant
Acting Captain
Captain
Major titulair
Major
Lieutenant-Colonel titulair
Lieutenant-Colonel
Colonel
Acting Brigadier
Brigadier
Acting Major-General
Acting Lieutenant-General
Acting Major-General
Acting Lieutenant-General
Major-General
Lieutenant-General
General
16-12-1914
02-10-1915
02-03-1916
19-11-1917
01-07-1933
02-06-1934
01-01-1936
03-01-1938
26-08-1939
22-12-1939
22-06-1940
28-10-1940
27-11-1941
11-08-1942
19-11-1943
18-05-1944
21-12-1944
23-04-1947
Carrière:
Royal Military College Sandhurst
Second Lieutenant in Black Watch Regiment
Diende bij British Expeditionary Force (BEF) in België en Frankrijk
Mesopotamian Campaign (tegenwoordig Irak)
GSO 2 Northern Command, India
CO 2nd Battalion, King's Own Royal Regiment, Palestina
Instructor Senior Officers School, Sheerness
Chief-of-Staff (BGS) British II Corps, B.E.F. België /
Frankrijk onder LtG Alan Brooke
Evacuatie van Duinkerken (Operation Dynamo).
Chief-of-Staff (BGS) Southern Command, Home Defence Forces
onder LtG Alan Brooke en LtG Claude Auchinleck.
CG 51st Highland Infantry Division
Deputy Chief-of-Staff, Middle East Command
GOC 8th Army, Noord-Afrika
Ontslagen door General Claude Auchinleck als GOC 8th Army
CG 52nd Lowland Infantry Division, Home Defence Forces
(actie Gen Alan Brooke, inmiddels Chief Imperial General Staff)
GOC XII Corps
VE-Day
GOC Scottish Command + Governor Edinburgh Castle +Queen's
bodyguard for Scotland (Royal Company of Archers).
Commander-in-Chief Far East Land Forces
Aide-de-Camp General to the King
Head of British Army Mission Washington, USA
Colonel Black Watch Regiment
Met pensioen uit actieve dienst en overplaatsing naar Regular Army
Reserve of Officers.
Met leeftijdsontslag uit Reserve
1911
12-1914
1914 – 1917
1917 - 1918
2-04-1933
1-03-1938
26-08-1939
22-12-1939

26-05-1940
26-06-1940

7-10-1940
15-06-1941
26-11-1941
24-06-1942
11-09-1942

22-11-1943
8-05-1945
16-06-1945

02-1947
15-11-1948
22-03-1950
1950 -1952
29-08-1951

29-07-1962
Black Watch
Regiment
King's Own Royal
Regiment
Southern Command,
Home Defence Force
51st Highland
Infantry Division
Middle East
Command
52nd Lowland
Infantry Division
Scottish Command,
Home Defence Force
Far Eastern Land
Forces
Aide-de-camp's:
Lieutenant Geoffrey V. Bates MC
Lieutenant Alistair Ritchie (neef)
1944 – 04-1946
1945 – 05-1948
Decoraties:
Distinguished Service Order (DSO)
Military Cross (MC)
Commander Order of the British Empire (CBE)
Virtuti Militari 5th Class (Poland)
Companion Order of the Bath (CB)
Croix de Guerre (France)
Knight Commander Order of Orange-Nassau (Netherlands)
Commander Legion of Merit (USA)
Knight Commander Order of the British Empire (KBE + prefix Sir)
Knight Commander Order of the Bath (GCB + prefix Sir)
Knight Grand Cross of the British Empire (GBE)
Commander Order of Saint John of Jerusalem
Knight Order of Saint John of Jerusalem
Mentioned in Dispatches
Operations in the field
Middle East
Northwest Europe
Northwest Europe
25-08-1917
15-02-1918
11-07-1940
15-05-1942
01-01-1944
1945


05-07-1945
12-06-1947
07-06-1951
02-08-1960
02-07-1963
1940 – 1945
26-07-1940
30-06-1942
22-03-1945
09-08-1945
Diversen:
Ritchie was een typische officer and a gentleman;
Ritchie is zijdelings betrokken bij de oprichting van de Special Air Service (SAS);
In 1942 werd Ritchie algemeen gezien als een briljant stafofficier;
Ritchie is een van de zeer weinige voorbeelden van een mislukte generaal die
een 2e kans kreeg en er een succes van maakte.

XII Corps landing in Normandië;
XII Corps in 2e slag aan de Odon, 1e gevecht;
XII Corps Oversteek Seine bij St Pierre de Vouvray;
XII Corps Oversteek Somme tussen Amiens en Abbeville ;
XII Corps bevrijdt Gent;
XII Corps linkerflank grondoperatie Operation Market Garden;
XII Corps bevrijdt Tilburg en Den Bosch;
XII Corps bezet Hamburg;
XII Corps bevrijdt Copenhagen;


1941
1942




15-06-1944
26-06-1944
29-08-1944
01-09-1944
05-09-1944
17-09-1944
27-10-1944
03-05-1945
05-05-1945
Privé:
Ritchie stamt van een vermogende Schotse familie af
Ritchie ging naar Lancing College in Sussex
Getrouwd met Catherine Taylor, 1 zoon, 1 dochter
Robert Campbell ontwikkelde nieuwe Schotse dans en
noemde hem deGeneral Ritchie Reel
.
Emigreert hij naar Canada en gaat in Toronto wonen.
Director Canadian subsidiary of Tanqueray Gordon & Co
Chairman Mercantile & General Reinsurance Co of Canada


04-12-1937
1950


1951
1952
1954
Bron: Wikipedia + internet
2014 - heden  - copyright © all rights reserved.